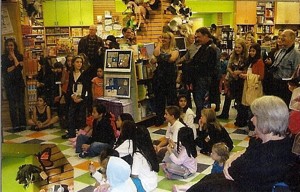 Book Launch for
Chantel's Quest for the Golden Sword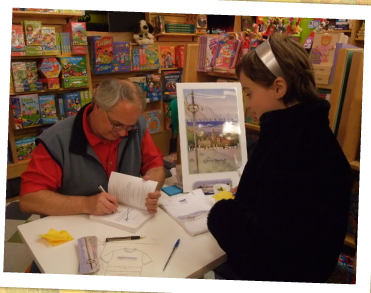 Oliver signs a copy of
Chantel's Quest for the Golden Sword
for an eager fan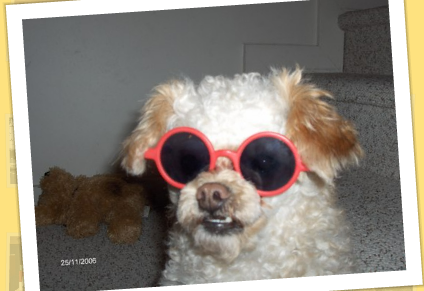 Oliver's fierce bodyguard!
All About Oliver
Oliver Neubert, born in West Germany in 1961, took a long route to discover his passion for writing the stories that come to life in his vivid imagination. His detours included getting his degree in Psychology and Economics from Simon Fraser University in BC and an MBA from Hariot-Watt University in Scotland; founding his own research company; working for a financial institution; and working in the pulp and paper industry.
As a boy, Oliver loved to play all sorts of sports, soccer, tennis, volleyball, basketball and swimming. Being born a Pisces it comes as no surprise that he loves to swim!
Oliver lives in Vancouver, BC, and draws inspiration from his natural surroundings and from his wonderful, creative daughter.
What does Oliver like to read?
Oliver Neubert's all-time favourite books are Rumpelstiltskin and Hansel & Gretel both by the Brothers Grimm.
More recently, Oliver has enjoyed reading The Bartimaeus Trilogy by Jonathan Stroud; Smudge Mark by Claudia Osmond; and Catching Fire by Suzanne Collins.